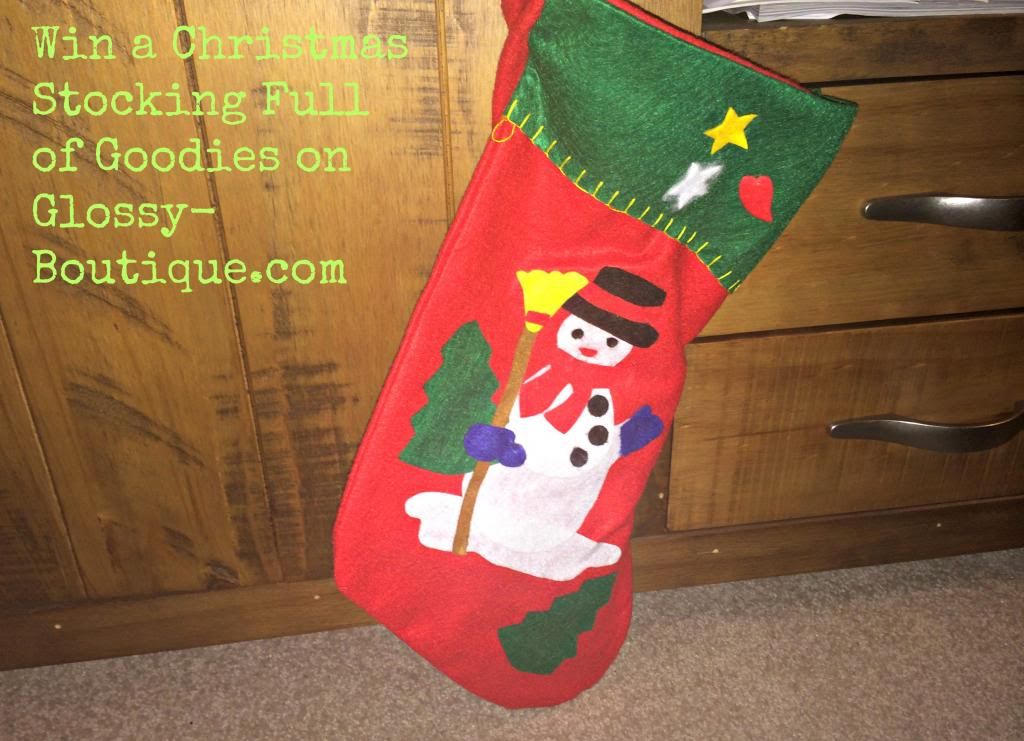 Hi Sweets,
As we're heading into my favourite time of the year, Christmas (obvs), I thought I'd send a little cheer someones way and run an exciting giveaway! I bought this handmade stocking just to add a little festive spirit to the giveaway and although it's super cute, I think everyone will be more interested in whats inside! For now, it's a secret!
Starting from the 1st December, I will unveil one gift daily on my Instagram (
emmak_25
) and will carry on until the 12th December which is when the giveaway will end. Unfortunately, not every gift will be as exciting as others, some days it may just be some choccy but the overall gift will be worth around £40!
The rules are simple, you MUST follow Glossy Boutique by Bloglovin or GFC and leave an email address but all the other entries are optional. The giveaway ends at midnight on the 12th December and I will post before the Christmas deadlines so you have lots of goodies for the big day! Any 'Giveaway blog' entries will not be counted. I will be checking all entries and if you don't follow you will not win! As I unveil the prizes daily from 1st December, I will add them to this post. The giveaway is INTERNATIONAL. Please let me know if you have any problems with any of the entries.
GOOD LUCK!
Ta Ta for now,
var _gaq = _gaq || [];
_gaq.push(['_setAccount', 'UA-35674169-1']);
_gaq.push(['_trackPageview']);
(function() {
var ga = document.createElement('script'); ga.type = 'text/javascript'; ga.async = true;
ga.src = ('https:' == document.location.protocol ? 'https://ssl' : 'http://www') + '.google-analytics.com/ga.js';
var s = document.getElementsByTagName('script')[0]; s.parentNode.insertBefore(ga, s);
})();